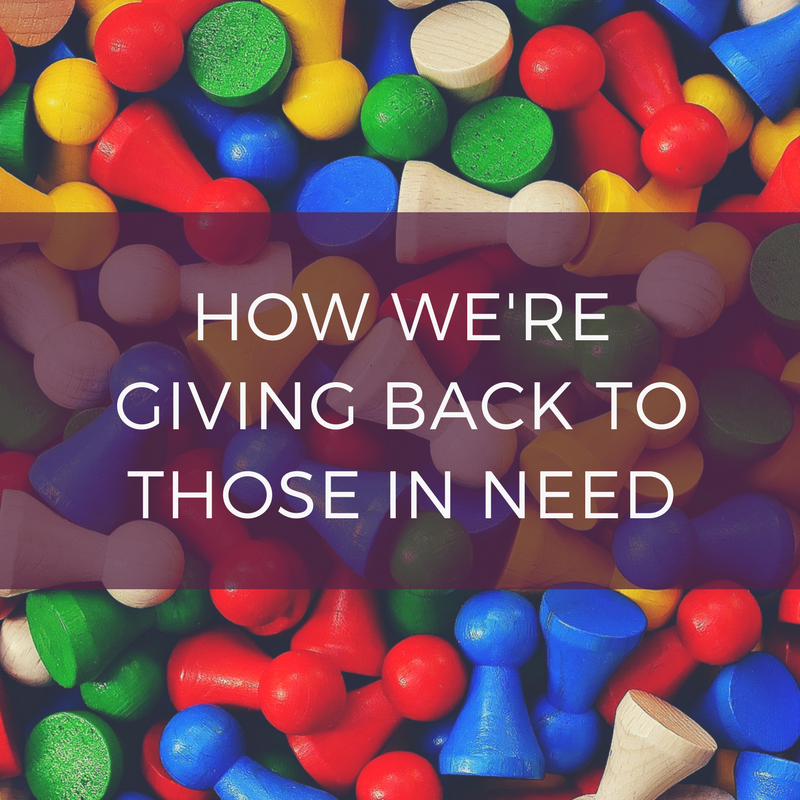 In 1947, Major Bill Hendricks observed that many children in his community were going to receive a present, if anything at all, for Christmas. He launched a campaign to collect toys for local children and collected 5000 toys the first year. The first toy ever collected? A handmade doll. The next year saw the Marine Corps adopt Toys for Tots. This move rebranded Toys for Tots as the U.S. Marine Corps Reserves Toys for Tots program and expanded the program nationwide.
Today Toys for Tots is a widely known and renowned charity with a rich history in helping spread positivity and Christmas spirit. The Toys for Tots program continues to grow and receive support from all kinds of celebrities. Musicians, movie stars and even First Ladies, such as John Wayne, Frank Sinatra, Brooke Shields, Andy Griffith and Clint Eastwood, Barbara Bush, Nancy Reagan and Michelle Obama, promoted the program.
Even in the early days of Toys for Tots, companies participated in any way they could. Some threw massive sponsored events. In 1990, Toys for Tots broke onto the big screen with a three week promotion sponsored by three companies, raising nearly $3 million dollars. Other companies held their doors open as collection sites for Toys for Tots.
Last year, Toys for Tots raised over $280 million dollars, their second best year, to help children in need. For the 70th anniversary of the Toys for Tots program, Berkshire Hathaway...