Diversity Month Highlight - Marilu Eng
Posted by Lauren Thomas on Wednesday, April 15, 2020 at 9:08 AM
By Lauren Thomas / April 15, 2020
4 Comments
The month of April is Diversity Month, and we will highlight our agents and staff that bring their personal approaches to our company. Today we are highlighting agent Marilu Eng who has been with BHHSPW for two years.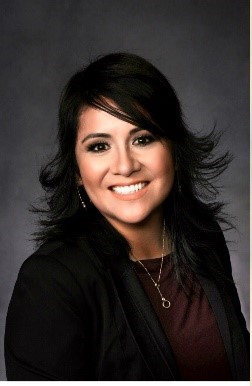 We asked Marilu what diversity means in her life and work. Here are her responses.
Q: What does diversity mean in your household?
A:
Diversity represents the love and relationship that I have with my husband and with each of my children. My husband was born in Hong Kong and comes from a completely different culture than me. I have been blessed to watch that mix of Mexican and Chinese heritage develop in my children. Because of the natural diversity in my household, my children have grown up influenced by three very unique cultures. In addition, the opportunity for our family to live and travel all around the world, plus their exposure to the Spanish, Chinese, and English languages has given me and my children a unique worldview and an attitude of acceptance and love for all cultures and people.
Q: Tell us about the holidays you celebrate with your family and their significance
A:
My family celebrates all of the major Mexican and Chinese holidays such as: Dia de Los Muertos, Dia de Reyes, Cinco de Mayo, Chinese New Year and the Mid-Autumn Festival, as well as other universal and American holidays such as: Thanksgiving, Christmas, Fourth of July and Easter. Each culture's holidays play a vital role in my family.
The Mexican holidays not only provide a sense of Hispanic culture for my children but also serve as events where other Latin families and friends can gather and share in the tradition. Chinese holidays allow my children to connect more closely to their father's side of the family through the many traditions associated with each holiday. In fact, my son's favorite food is the Moon Cake associated with the Mid-Autumn Festival. Finally, American holidays are symbolic of the place that is our home and the many cultures that we are surrounded by in this melting-pot of a nation.
Q: What is one important fact about your diversity that you want others to know?
A:
For me, it is important to recognize that everyone comes from a different place at a different time. Diversity, in that sense, is present everywhere you look. However, many people and places lack inclusivity. A person may not be able to speak one language as well as you, however, they may speak two or even three other languages. Yes, that person doesn't know all the customs or traditions of a certain culture, but they are trying to learn. It is important to me that others understand that diversity is not a bad thing. It is important to me that I embrace my own diversity and others in every situation no matter the circumstance. That is why I have raised my children to be open-minded, compassionate, and inclusive individuals.
Q: What strategies have you used to respond to diversity challenges?
A:
Like I mentioned earlier about individuals struggling with certain challenges. I have similarly experienced difficulties due to language barriers and other circumstances. For me, a very important strategy has been finding, focusing, and building on my strengths. I found that my bilingual ability allows me to communicate with a unique real estate market population that, if not for my diversity, I might not have been able to connect. I have focused on my strength by networking and creating relationships with the fast-growing immigrant population in Louisville. This has allowed me to reach out to the many diverse people throughout the area. I have built on my strength by developing those relationships and working hard for referrals from individuals that appreciate the diversity I have to offer. A challenge is a challenge to me, whether it relates to diversity or not, but my diverse heritage is something that I am proud of and one of the many skills and abilities that I am able to use as a strength.
However, the most important thing diversity has taught me is that diversity is not only about gender, ethnicity or orientation. Diversity is about the diversity of thoughts. It's about great ideas coming from everywhere and everyone. This is even more important in real estate because real estate represents all communities and demographic groups in the area regardless of who they are or where they're from. That makes it vital that we are meeting all needs no matter what community we represent or serve.
Diversity is having diverse experiences that help create diverse ways of looking at problems, diverse ways of thinking about the situation, and diverse ways to find the best solution. So, in other words, my diversity has given me a unique manner of thinking that allows me to approach situations from different angles, be open to ideas from everyone and help guide me to the best result.
A special thank you to Marilu Eng for agreeing to share some insight into what diversity means for her and her family. Stay tuned this month for more agent spotlights! If you have any experiences with diversity barriers we would love to hear about them. Comment below!