Local Louisville Businesses! Shop and Eat Local
Posted by Emery Howard on Friday, August 28, 2020 at 2:20 PM
By Emery Howard / August 28, 2020
Comment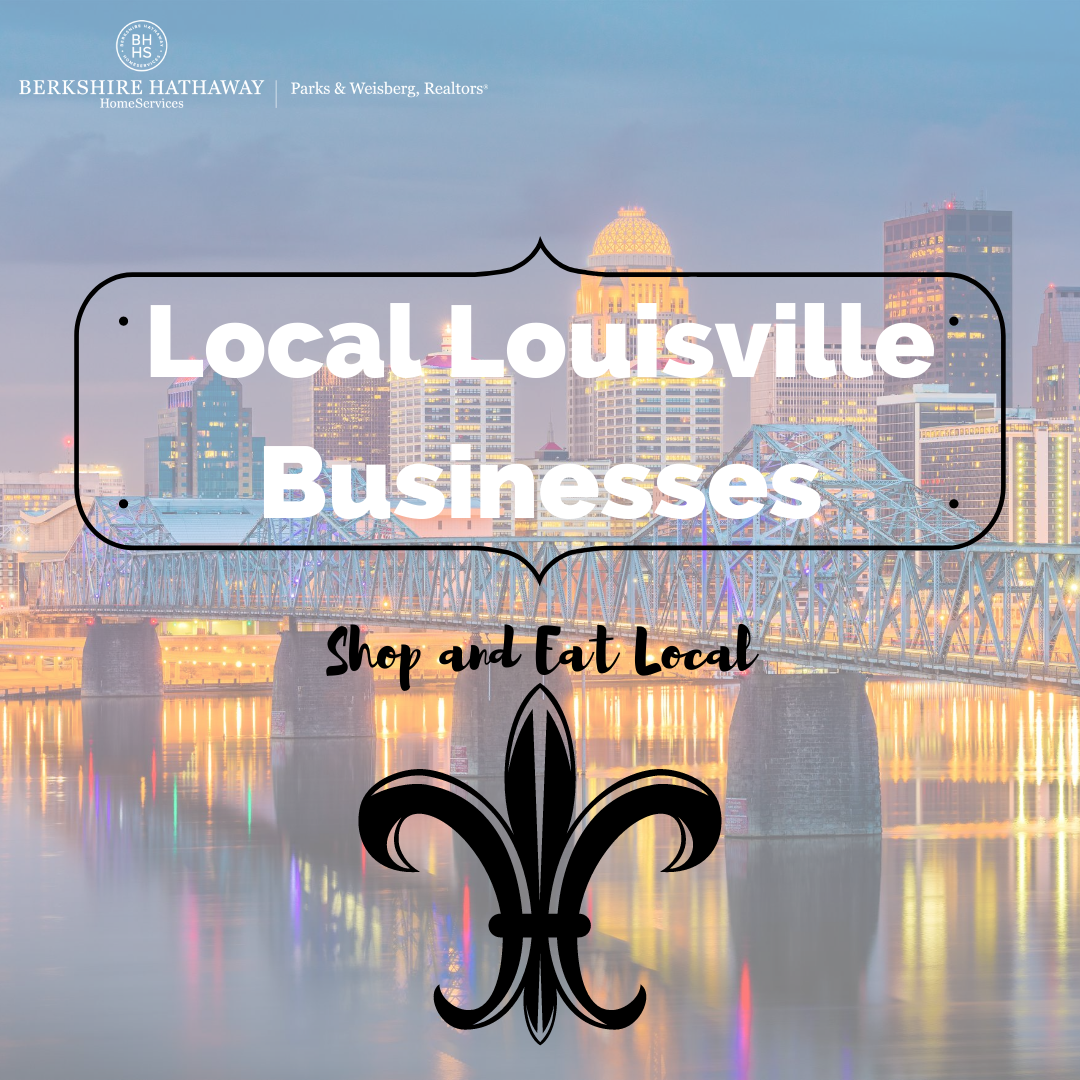 In this current Pandemic and with the rising social movements, we know it is even more crucial to support local businesses at this time. The economy has majorly been suffering and although our world is facing major issues, we know that we all love our community and the people that keep it running! Louisville is a wonderful place because it has the intimacy of a small town with the activities and accessibility of a big city. We are so lucky to live and work in this town and it is so devastating to see job loss and business closings. Below you will find a compiled list of my favorite 10 local restaurants and 5 local retail businesses that we can all show some extra love to during this time!
Restaurants:
1.Feast BBQ
A delicious BBQ restaurant with southern sides, cocktails, + more! Located in NULU.
2. Highland Morning
A yummy brunch spot where you would be proud to take out-of-towners!
3. Home Run Burgers and fries
Can never go wrong with a good burger! The type of place you never leave hungry and always hits the spot!
4. Le Moo Steakhouse
An amazing food spot no matter what time of the day! They also have entertainment with scheduled shows throughout the week.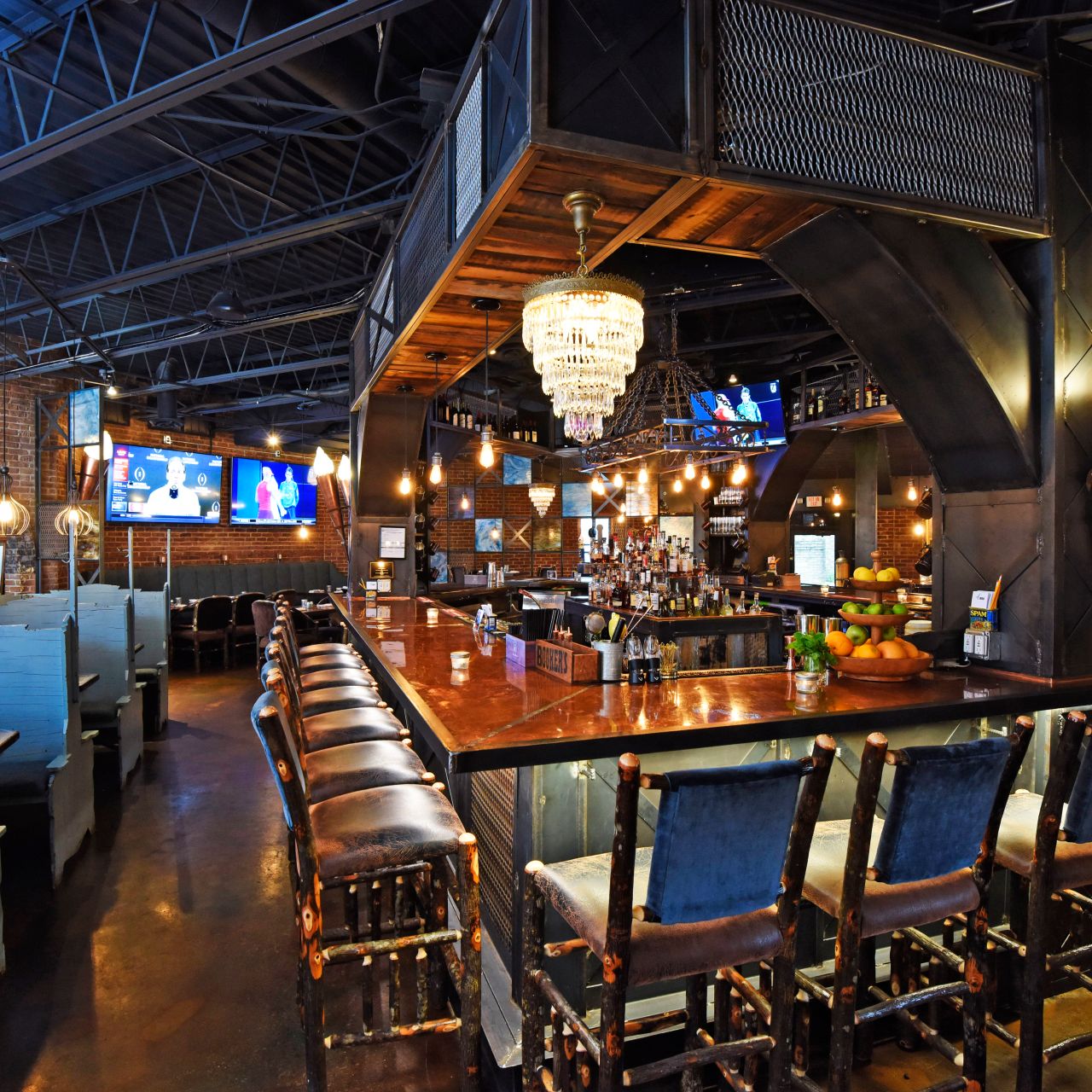 https://www.google.com/url?sa=i&url=https%3A%2F%2Fwww.opentable.com%2Fle-moo&psig=AOvVaw3Iz4xy7__QexCq7KZa_e8q&ust=1598728605638000&source=images&cd=vfe&ved=0CAIQjRxqFwoTCPjBxafOvusCFQAAAAAdAAAAABAD
5. Monnik Beer Company
Fun place to go with friends and enjoy nice weather and some drinks! Located on E Burnett Ave.
6. Oshea's Irish Pub
A great weekend spot with great bar food and drinks! Many locations around the Louisville area.
7. Royals Hot Chicken
Some of the best chicken in town that is unlike any other! Great dinner spot in NULU.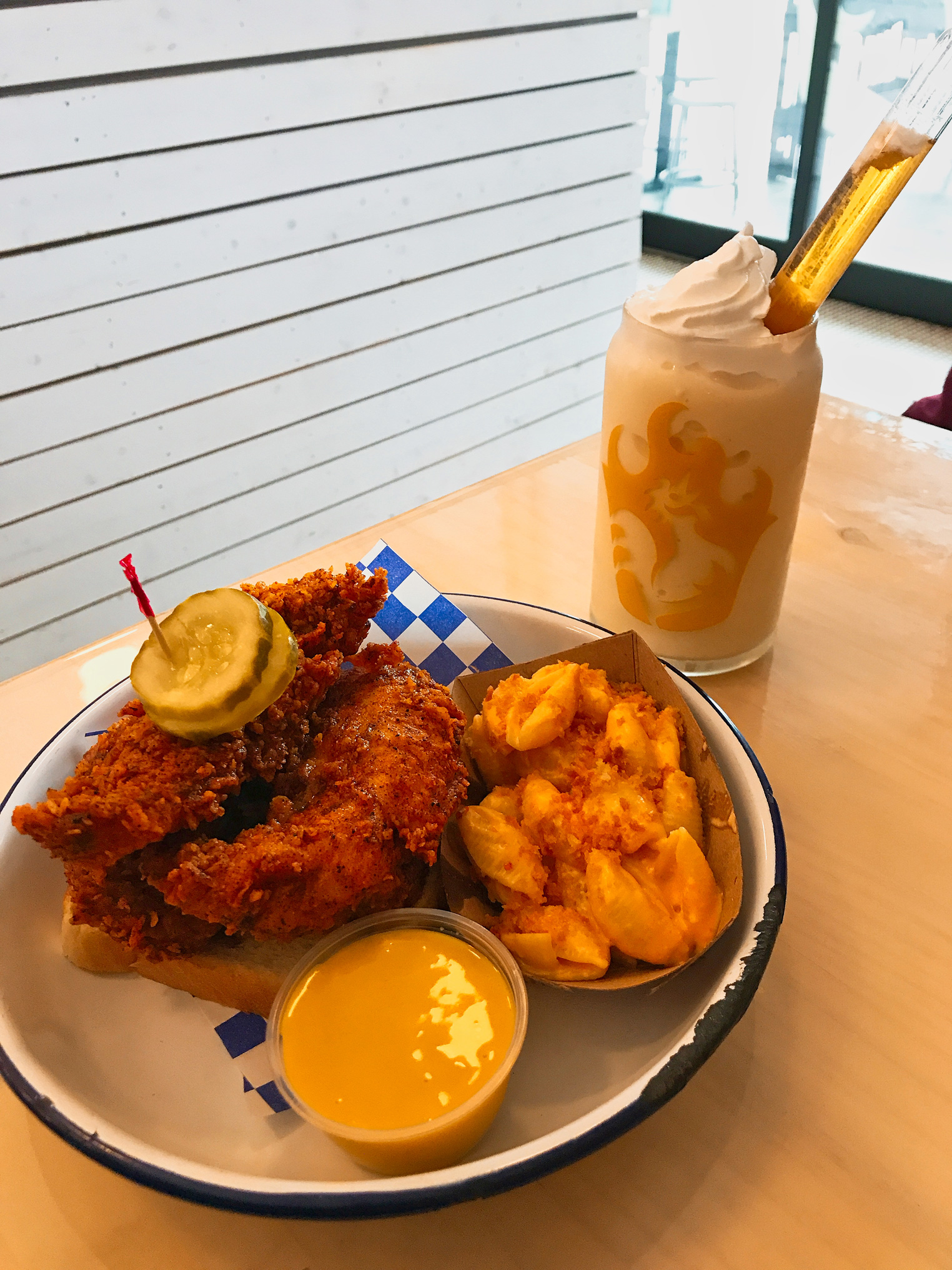 https://www.google.com/url?sa=i&url=http%3A%2F%2Ftravelinsidermagazine.com%2Feat-louisville-ky-bourbon-shakes-hot-chicken-doughnuts%2F&psig=AOvVaw1bpVNE1sQdZQdSUnRZTa7I&ust=1598728688205000&source=images&cd=vfe&ved=0CAIQjRxqFwoTCKDZ9-HOvusCFQAAAAAdAAAAABAD
8. The Cáfe
A cute, casual spot that has great sandwiches and breakfast!
9. Boujie Biscuit
A little comfort food spot with locally roasted coffee that offers indoor and outdoor seating!
10. Kizito Cookies
A delicious dessert shop that also has beautiful African Art inside!
Retail:
1. Carmichaels Bookstore
A cute corner bookstore on Bardstown road that has so much character and good finds!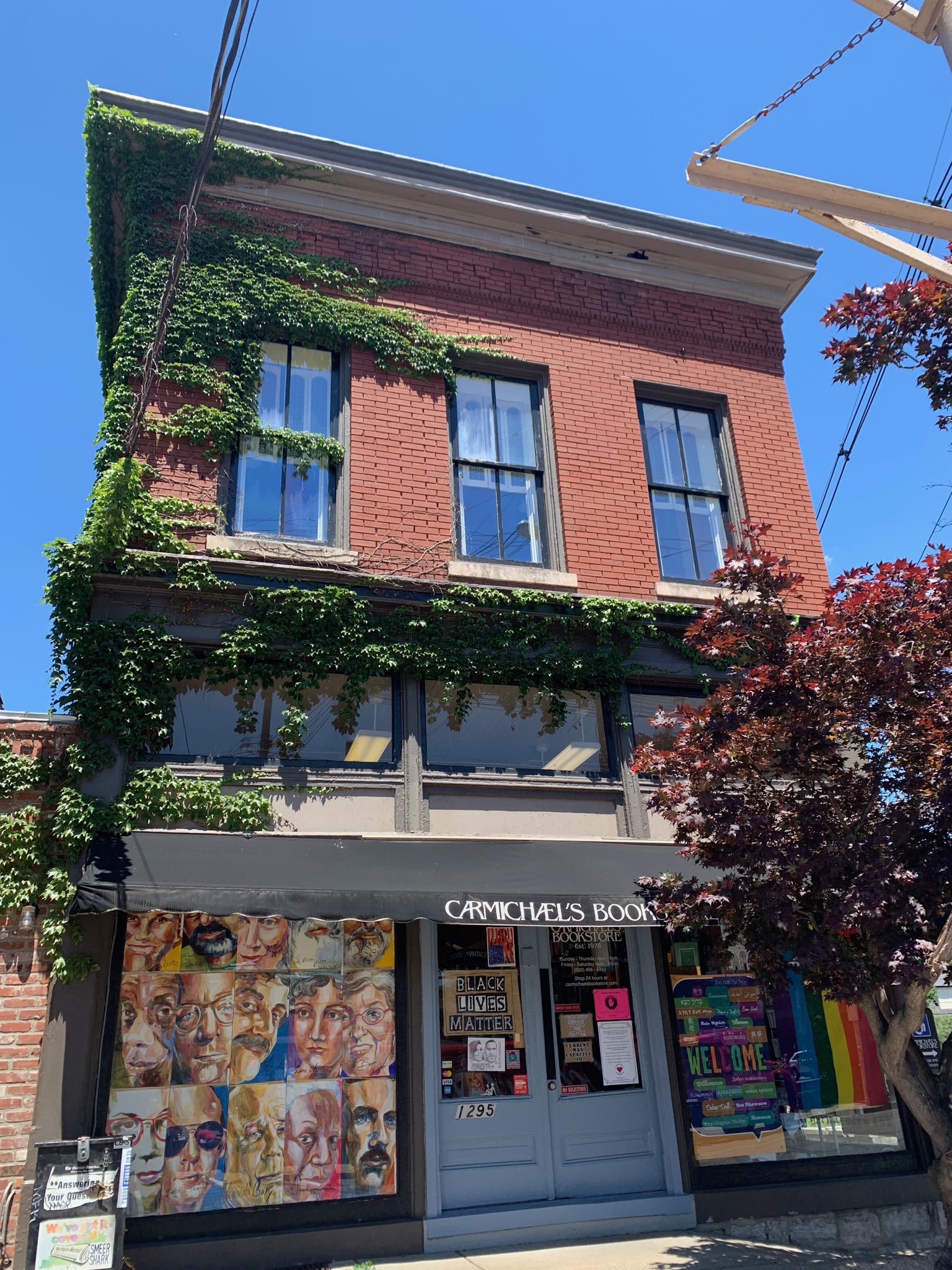 Photo is my own.
2. Vintage Banana
An awesome higher-end clothing thrift store that has such unique items!
3. 2023
2023 sells vintage modern furniture and accessories and also has clothing, jewelry, and handbags!
4. The Plant Kingdom
A plant lover's paradise! A family owned business that has a garden selection of anything you need!
5. Eyedia Design It Again
Quality consignment furniture with affordable and stylish decor pieces!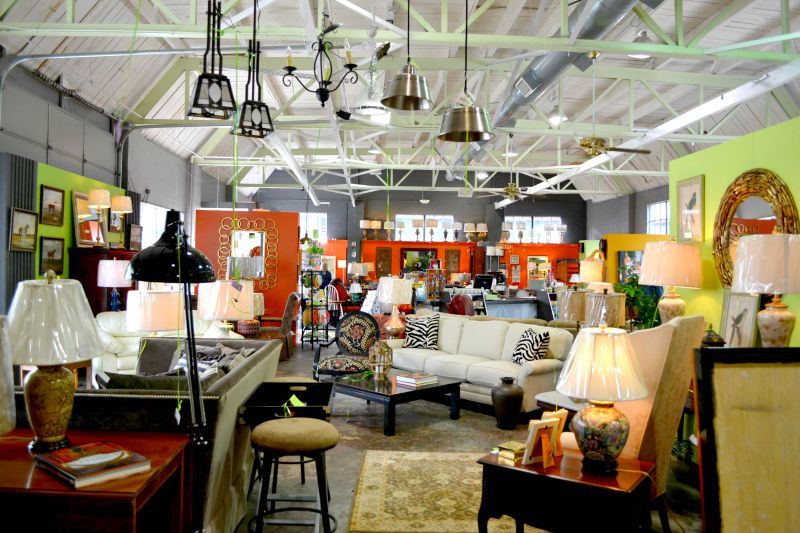 https://www.google.com/url?sa=i&url=https%3A%2F%2Fstyleblueprint.com%2Flouisville%2Feveryday%2Fmartha-neal-cooke-diane-stege-eyedia-faces-louisville%2F&psig=AOvVaw0wWuFe-hzWAgoQFkcaGN6B&ust=1598728790064000&source=images&cd=vfe&ved=0CAIQjRxqFwoTCPjwwoTPvusCFQAAAAAdAAAAABAE



This list only scratches the surface because there are way too many amazing local places for me to try to touch on! To find a directory of all local businesses check out https://www.keeplouisvilleweird.com/directory! They also have specific black-owned businesses as well as many specific categories including entertainment, non-profit, services and more! Let us know your favorite local spots in a comment below. Support local and have an amazing weekend!