Making the most out of Gameday!
Posted by Emery Howard on Friday, September 25, 2020 at 1:55 PM
By Emery Howard / September 25, 2020
Comment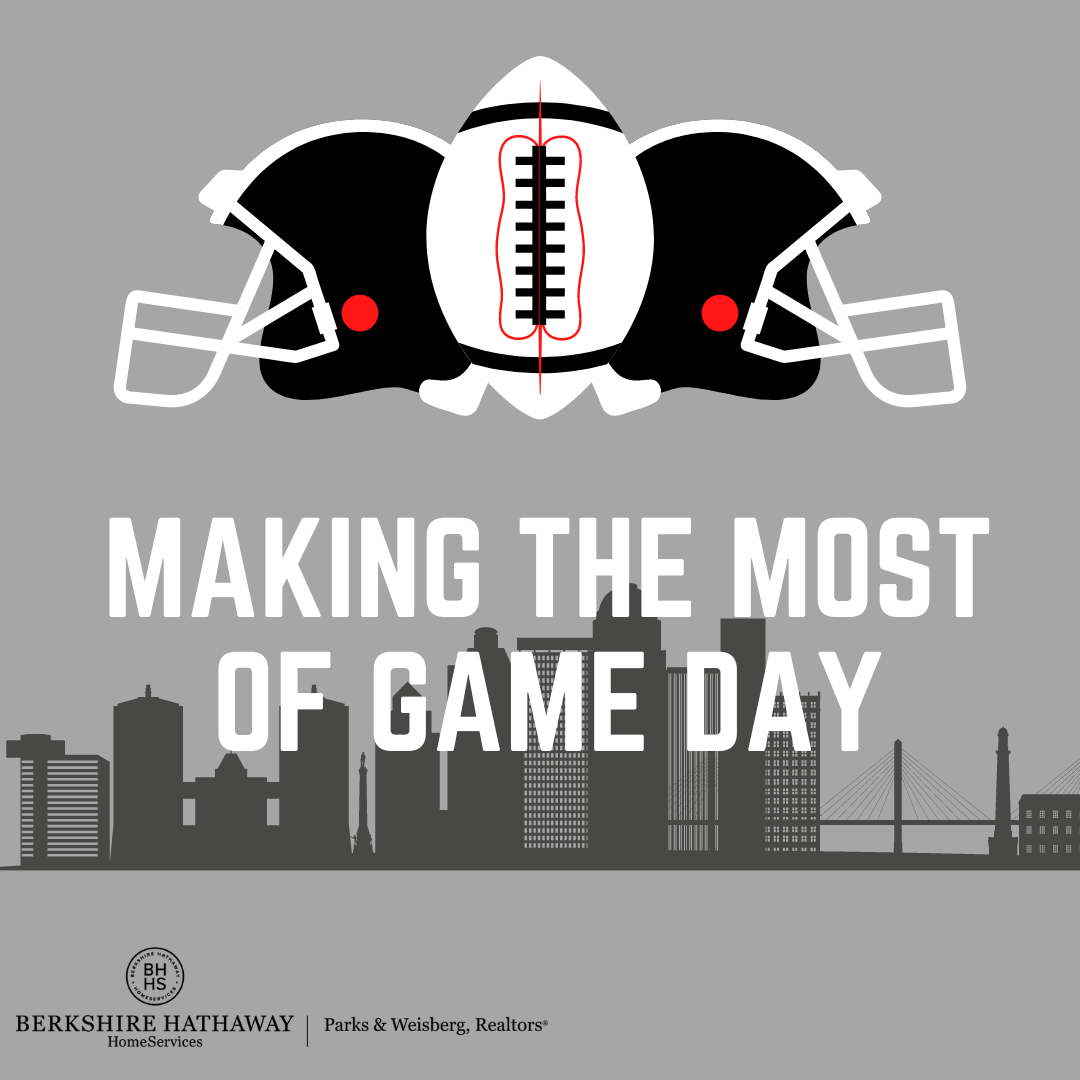 Well, it's official folks! It's football season! Cue the hunting down of tickets, the transitioning weather, and the empty tailgate lots. We all know that Gamedays in the South are no joke and always lead to many celebrations on the weekend. Gamedays may look super different this year due to Covid-19, but that doesn't mean they still can't be fun! Just like all of us are learning to do, we are adjusting to make the most out of this "new normal". Below you will find a list of ideas of safe activities along with some gameday themed food recipes! Whether you are going to the game or watching at home, you can still have a great time this season. The weather is cooling off, we are finally getting used to this school year, and it is just nice to finally get to watch some sports!
At-home tailgate- It is very possible to follow the CDC guidelines and have a pre-game celebration! Put some hot dogs and burgers on the grill and just hang with the family this year! Even if you invite the neighbors or some friends over, you can hang out outside and be socially distant. It would be fun to buy an outdoor projector (a lot of them under $100 dollars) and hang up a white sheet or find a blank area to stream the game outside!

Zoom game watch party- If you are used to normally watching the games with a big group of people, consider having someone share their screen on zoom, teams, or whatever video conference site you are familiar with to watch the game together! Everyone can still be "together" from the comfort of their own home. You can still fill the void of your social outing experience!
Weekend trip- If you typically attend most of the games every year and will not be in attendance this year, think of all the money you are saving! No overpriced concession food and drinks or ticket purchases. So, consider going somewhere with your saved money for a game-watching getaway! Somewhere like Cincinatti, Nashville, or Gatlinburg would make for such a fun weekend! Find a good spot with some big TV's and watch the big game from a fun and new location.
Sports bar pregame- If you are going to the game and normally tailgate beforehand, consider picking a new restaurant each game to eat at! It can be an excuse to go to a place you have always wanted to try and it can be your new pre-game ritual! Areas like Bardstown Road, St. Matthews and Frankfort Avenue all have awesome places that you could hop around at all day beforehand.
Gameday Recipes: Pinterest has so many awesome and easy recipes that are so perfect for gameday! Go check out Pinterest.com to find hundreds of recipes. Here are our top five gameday foods!
15 minute beer cheese: (Source: The Chunky Chef)
3 Tbsp butter

3 Tbsp all purpose flour

1/2 cup lager beer

1 cup whole milk (half and half or heavy cream may be substituted)

1 tsp grainy dijon mustard (or regular dijon)

1/2 - 1 tsp Worcestershire sauce

1/2 tsp garlic powder

1/2 tsp kosher salt

1/4 tsp black pepper

1/8 tsp cayenne pepper

pinch of dried parsley (optional)

3 cups shredded cheddar cheese (or your favorite cheese) - (about 12 oz)
Instructions:
In a saucepan, melt butter over MED heat. Add flour and whisk until combined. Cook 30 seconds, while whisking occasionally.
Add beer, whisking continuously as you pour, eliminating any lumps from the flour mixture. Slowly add in milk, whisking as you pour.
Cook over MED heat, whisking often, for several minutes, until mixture has thickened. Stir in mustard, Worcestershire sauce, garlic powder, salt, pepper, and cayenne.
Add cheese, a handful at a time, and stir until completely melted. Serve warm.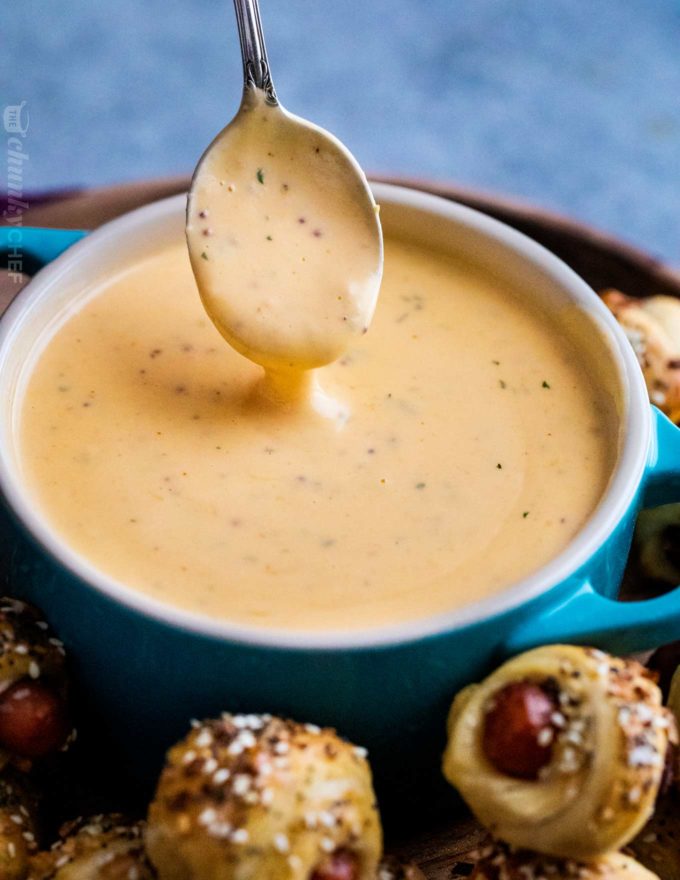 Glazed pigs in a blanket (Source: Plain Chicken)
1 (8-count) tube refrigerated crescent rolls

1 (4-count) tube refrigerated crescent rolls

1 (14-oz) package Lit'l Smokies

¼ cup dijon mustard

½ cup butter

2 Tbsp brown sugar

1 Tbsp dijon mustard

1 Tbsp Worcestershire sauce

1 Tbsp poppy seeds

Instructions:

Preheat oven to 375ºF. Lightly spray a 9×13-inch baking pan with cooking spray.

Unroll both cans of crescent rolls; separate into 12 triangles. Spread a heaping teaspoon of Dijon mustard on each triangle. Cut each triangle lengthwise into 3 narrow triangles.

Place sausage on wide side of each triangle. Roll up and place in prepared pan.

In a small saucepan combine butter, brown sugar, 1 Tbsp dijon mustard, Worcestershire and poppy seeds. Bring to a boil and pour over pigs in a blanket.

Bake uncovered for 25 to 30 minutes, until golden brown.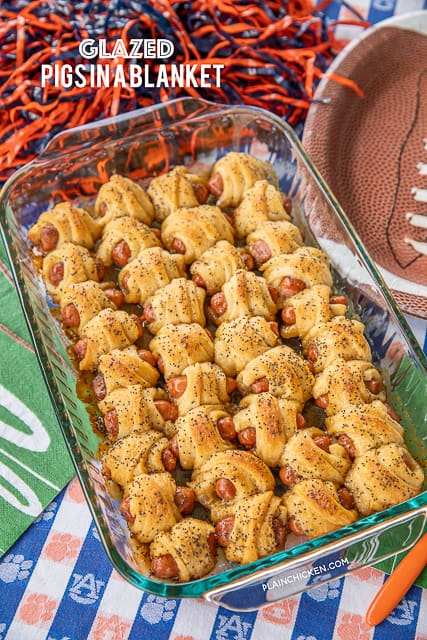 Five ingredient Crockpot Buffalo Chicken Dip- (Source: AllThingsMamma)
Canned Chicken

Cheddar shredded Cheese

Cream Cheese

Ranch Salad Dressing

Hot sauce/ buffalo wing sauce

Instructions: Add ALL of the ingredients below into the slow cooker and turn on low for 3-4 hours. Once all of the ingredients are completely melted and heated through, give it a good stir. Next, switch the crockpot to the warm setting to keep this cheesy and spicy dip nice and creamy for your party!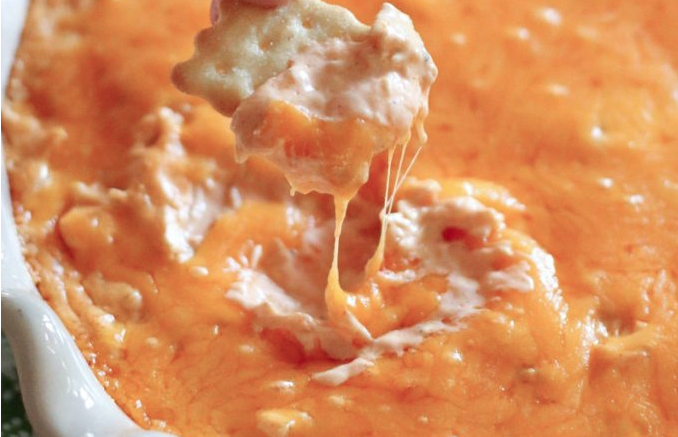 Ham and Cheese Sliders (Source: Chelsea's Messy Apron)
Ingredients and Instructions:

Separate a pack of Hawaiin Rolls: using a sharp, serrated knife, slice the rolls in half so you have a top and bottom — you want the bottom slightly thicker than the top.

Add cheese and meat: add a layer of cheese, a layer of ham, and another layer of cheese. Add that top half of the rolls right back on top.

Make a buttery topping: melt some butter + a few seasonings + dijon mustard to a bowl. Whisk together and pour over the rolls.

Bake: cover the rolls and bake! Slice 'em up and enjoy these hot ham and cheese sandwiches straight out of the oven!