Fall at a glance...
Posted by Emery Howard on Wednesday, September 30, 2020 at 12:48 PM
By Emery Howard / September 30, 2020
Comment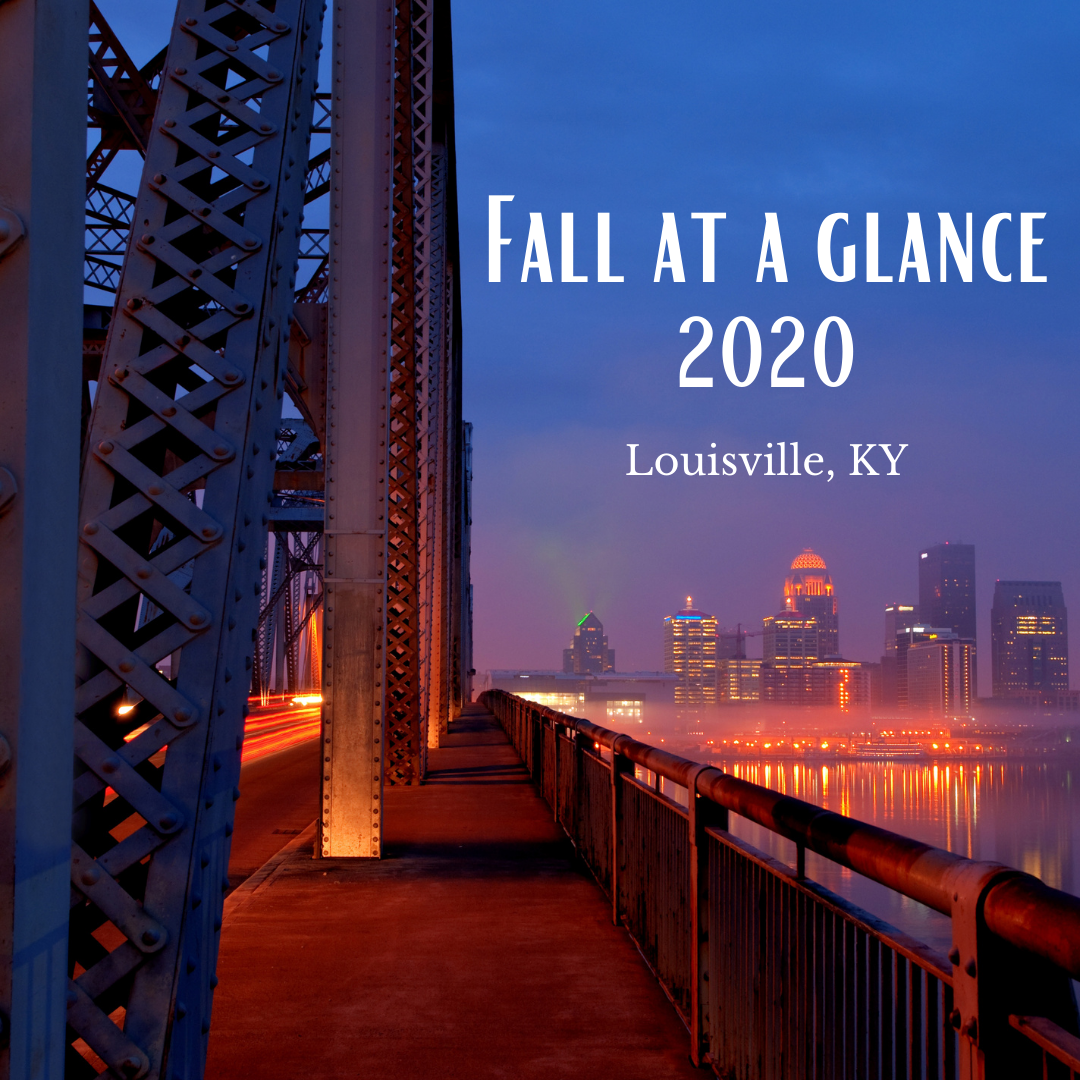 Don't you just love fall? It's so nice to be outside and go to pumpkin patches, sports games, and fun fall city events! The city of Louisville offers so many activities so today I wanted to compile a "Fall at a glance" calendar so you can plan on what fall events you want to attend this year.
Fall Runathon
9/12-10/17
Many unique events are held such as the Louisville pure tap® 5k, the Norton Sports Health 10k in the Parklands, and for those 21 and over, the Urban Bourbon Half Marathon in Cherokee Park.
St. James Court Art Show
10/02-10/31
"We must support what is good in our lives." Art lovers unite every year at this amazing event! For the first time ever there is also a new virtual option to "attend". Our community of art lovers can purchase pieces from so many professional artists.
.
Celtic Festival
10/03/20
Held in Shepherdsville,KY, The Celtic festival has many games and activities such as Pipe & Drum Bands, Scottish Highland Games, Highland Dancing, Celtic Clans & Societies and Food and craft vendors. So fun!

Virtual Mental Wellness Summit
10/05-10/09
Mental Health is so important! The Summit opens up and leads conversations about relationships, nutrition, Kids and Teens,...