Neighborhood Overview of Germantown
Posted by Lauren Thomas on Friday, May 15, 2020 at 2:13 PM
By Lauren Thomas / May 15, 2020
Comment
Louisville is a very neighborhood-centric city, and there are so many unique areas you can choose to call home. Here at Berkshire Hathaway HomeServices Parks and Weisberg, Realtors, we want you to have as much information as possible when deciding where your next move may take you. We will provide an overview of two neighborhoods a week to prepare you for your next potential relocation!
Germantown
Today we are going to talk about Germantown. This is one of the oldest and most local-centric neighborhoods in all of Louisville. It received its name due to a large influx of German immigrants in the 1800s. This neighborhood is home to shotgun style houses galore, and it has a deep rich history that they have maintained while still upgrading the location with top notch restaurants and dive bars.
For some top of the line delicious meat dine at Hammerheads. If it's a worldly twist that interests you, Eiderdown is one of the more popular locations. Eiderdown is also known to head up the local Oktoberfest annual festivities. You can also swing by Check's Café which has been a staple in that community for over 60 years.
With that rich history comes a lot of unique and fun traditions for you to experience with your family. The first Saturday of every month you can enjoy an entertaining puppet show on the corner of Breckenridge Street across from the delicious Wiltshire Pantry. Take part in the World Championship Dainty contest in July where Germantown and sister neighborhood Schnitzleberg residents compete.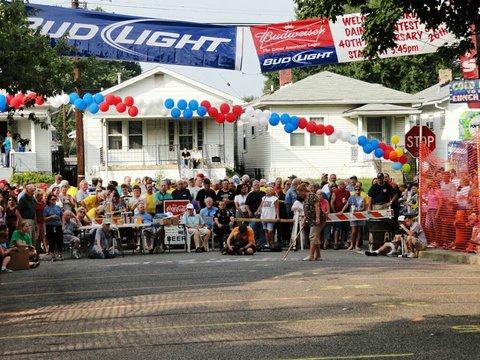 One of the best parts of Germantown is the proximity to everything. There are grocery stores, parks, downtown and anything else you could need in just a short drive. It is a very well lit and walkable neighborhood and is very dog friendly. You can even walk your pups over to Baxter Jacks and enjoy some sand volleyball while drinking one of the delicious local brews of the area.
As far as pricing goes, Germantown is one of the more affordable neighborhoods in the Louisville metro area. The average home price is around 182k according to the Home Value Index. Not ready to buy? Germantown offers many choices for renters, and it is a popular area for investors. The homes in this area do tend to move quickly!
Do you live in the Germantown neighborhood and have something special about the community that you think people should know about? Have you lived there before and loved or disliked it? Comment below and let us know! Also, stay tuned for more neighborhood overviews!