Neighborhood Overview of Portland
Posted by Lauren Thomas on Wednesday, May 20, 2020 at 12:21 PM
By Lauren Thomas / May 20, 2020
Comment
Louisville is a very neighborhood-centric city, and there are so many unique areas you can choose to call home. Here at Berkshire Hathaway HomeServices Parks and Weisberg, Realtors, we want you to have as much information as possible when deciding where your next move may take you. We will provide an overview of two neighborhoods a week to prepare you for your next potential relocation!
Portland
Today we are going to talk about Portland. Portland has a very rich and unique history filled with massive arts and culture. When Portland was founded in 1835, it was actually a separate town and was not annexed into Louisville until years later. Now it is Louisville's largest neighborhood with a population close to 13,000. Traces of countless immigrant cultures can be seen throughout the neighborhood. French, Irish and German influence can be found amongst the local cuisine and architecture.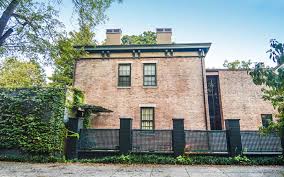 Portland has a very tight-knit community that values its local businesses as well as its parks and churches. It has become a hot spot for young families moving into the area since it is ranked as the most affordable cost of living area in Louisville.
Due to its rich history, Portland has become a hub for Louisville's artistic minds that have become drawn to the Art Gallery Warehouse District near 15th street. This is the home of the Tim Faulkner Visual Art Gallery and the proposed new home for the University of Louisville Hite Art Institute.
After you have enjoyed the wonderful views and immersed yourself in the unique culture, you can take a minute to grab some lunch at one of the many local restaurants. One particularly delicious location is The Table Café. The Table is incredibly unique because not only do they highlight strictly local produce in their menu, they also boast a pay-what-you-can model to ensure that everyone has a seat at their table and can enjoy a meal out with family and friends. Mama's Kitchen, Farm to Fork, Cup of Joy and Portland BBQ are all delicious places to grab a bite to eat as well.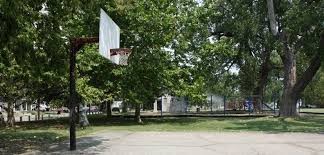 If you are a bourbon or wine fanatic, you can always drop in and check out the Kentucky Peerless Distillery or the Old 502 Winery and enjoy some local delights before taking a stroll to the Portland Museum. This museum is only available by appointment. On the second Saturday of each month, kids receive free admission AND a children's art project from noon to 4pm.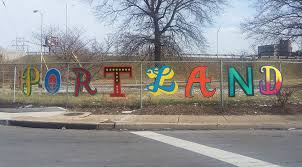 Do you live in the Portland neighborhood and have something special about the community that you think people should know about? Have you lived there before and loved or disliked it? Comment below and let us know! Also, stay tuned for more neighborhood overviews!