Neighborhood Overview of St. Matthews
Posted by Lauren Thomas on Friday, May 22, 2020 at 4:10 PM
By Lauren Thomas / May 22, 2020
Comment
Louisville is a very neighborhood-centric city, and there are so many unique areas you can choose to call home. Here at Berkshire Hathaway HomeServices Parks and Weisberg, Realtors, we want you to have as much information as possible when deciding where your next move may take you. We will provide an overview of two neighborhoods a week to prepare you for your next potential relocation!
St. Matthews
Today we are going to talk about the St. Matthews neighborhood. St. Matthews was settled in 1920 and really saw a boom during the flood in the 1930s as Louisville residents sought shelter in the higher elevated area of the city. Now it is one of the premier spots for families in the city. It is also the largest shopping area in the city home to both Oxmoor Mall and Mall of St. Matthews on Shelbyville Road.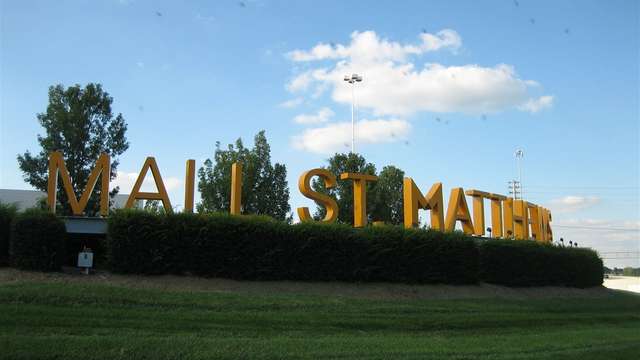 The beauty of St. Matthews is that it feels like its own perfect city just eight miles from downtown. It is the most central part of Louisville, and you can get almost anywhere else in the city in less than 20 minutes.
You will find most of the big national food chains in this area, as well as some delicious local gems. It also has just about every style of food you could ever need. For those looking for more of a nightlife scene, you can take a trip over to Tin Roof, Bluegrass Brewing Company, Dutch's Tavern and many more.
Nestled inside of St. Matthews is one of the top-rated private schools in the state. Trinity High school has produced many notable alumni including Successful SEC Coach Dan Mullen, MLB All-Star Chris Carpenter and NFL players Brian Brohm and Chris Crane.
On those gorgeous days in the city, you can stroll through Cherokee Park, Seneca Park, or the Louisville Zoo. On your way home, stop at Plehn's Bakery for a delicious treat. Phlen's is a fourth-generation bakery that is a staple in the community and is phenomenal.

St. Matthews offers rental and owner-occupied homes. According to Niche, the average monthly rental price is around $1000, and the median home value is $229,000. Properties in this area sell incredibly fast. The good news is that the Berkshire Hathaway HomeServices Parks and & Weisberg, Realtors' home office is in the heart of St. Matthews, and we can help you find your perfect home in the neighborhood!
Do you live in the St. Matthews neighborhood and have something special about the community that you think people should know about? Have you lived there before and loved or disliked it? Comment below and let us know! Also, stay tuned for more neighborhood overviews!